Artist Paints Realistic Animal Portraits With Uncanny Accuracy on Rocks
An Italian artist with a penchant for pets and paint has made a name for himself with his magical, hyper-realistic portraits of animals on rocks and stones collected from nature.
Roberto Rizzo, 50, was born in Naples, Italy. He attended the European Institute of Design in Milan after high school and started working as an illustrator and watercolor artist for publishing houses, before encountering "the magic of rock painting" in 1996. Today he lives and works in Málaga, southern Spain.
"I started painting on rocks for fun, decorating sea pebbles collected on the beach with strange shapes," Rizzo told The Epoch Times. "The result was so appreciated that I have not stopped since."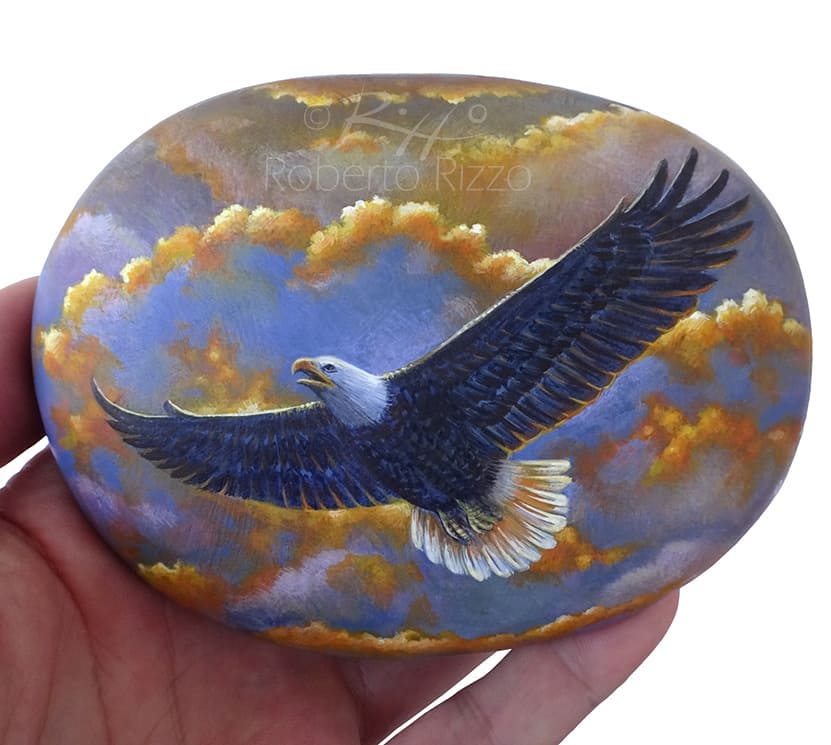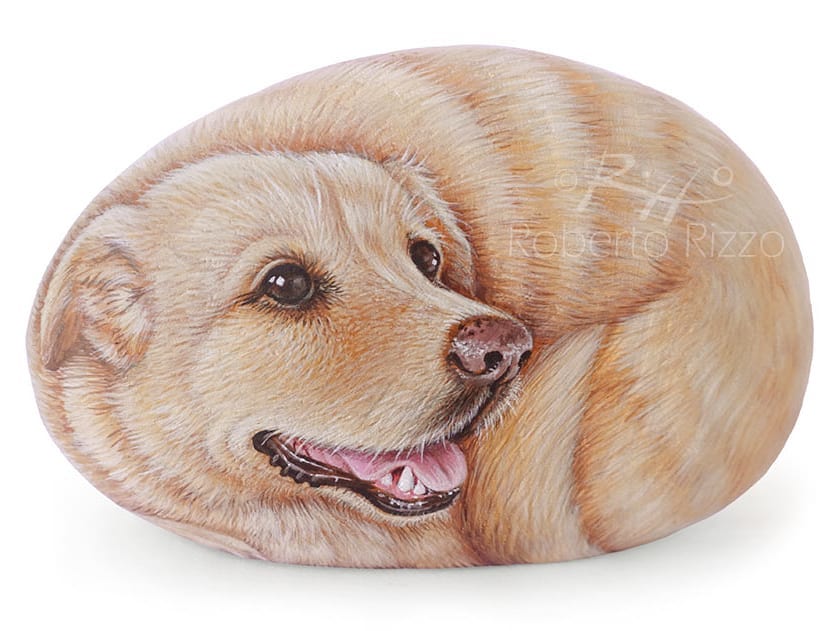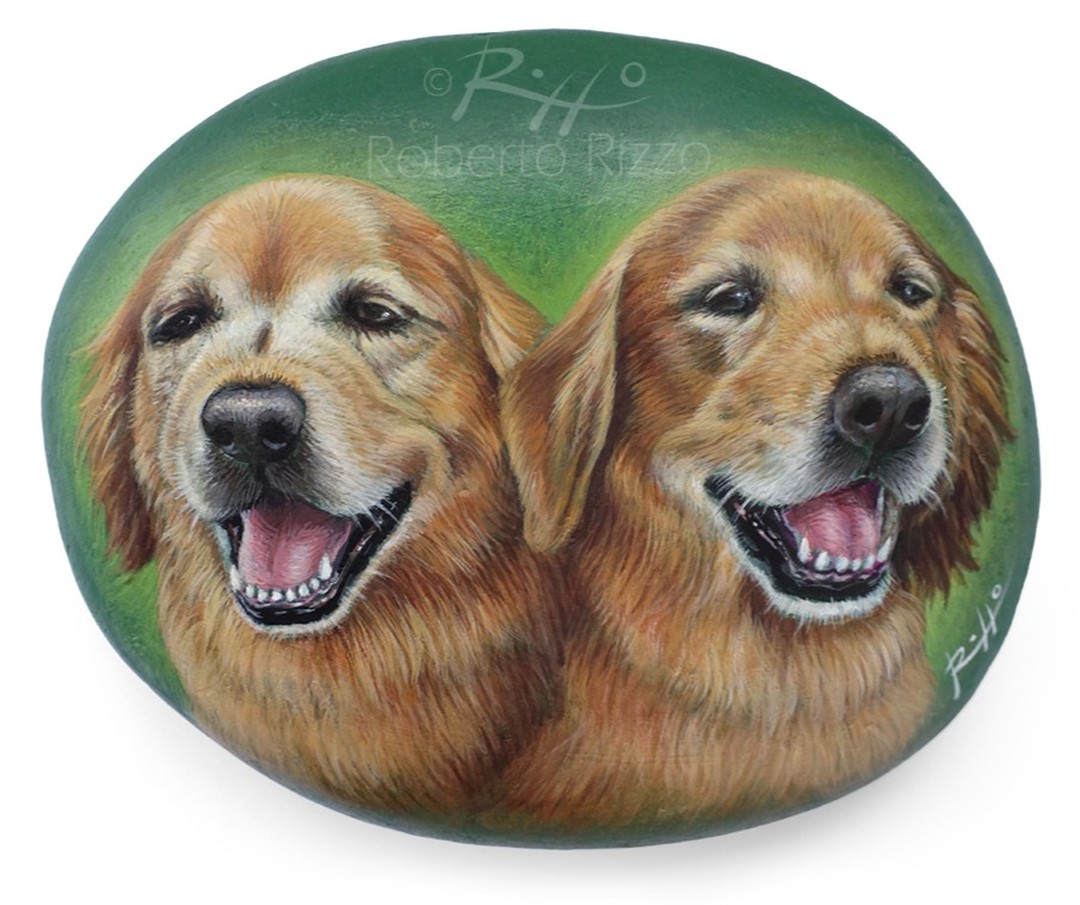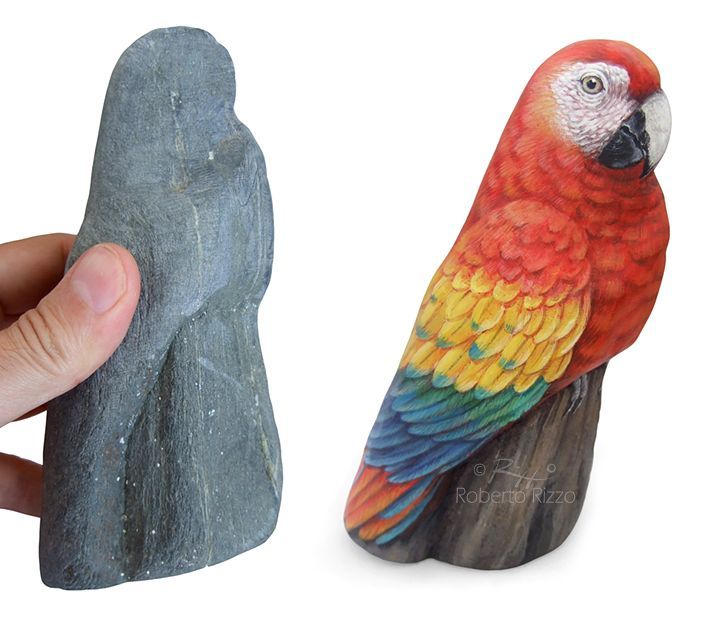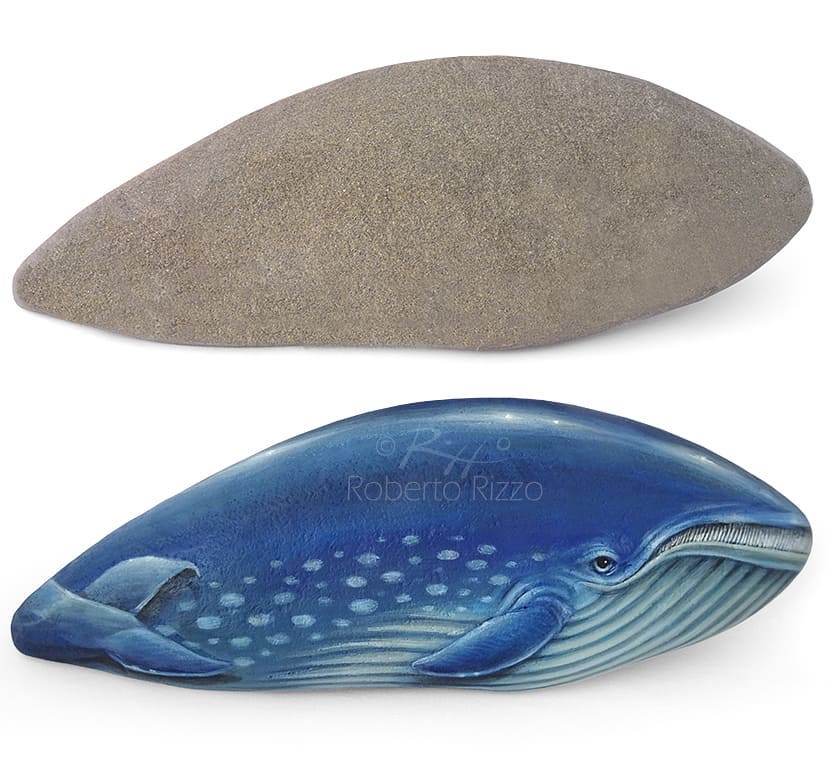 Rock painting is an ancient art, but the versatile paints and resilient varnishes of today have given Rizzo's artworks a modern longevity.
Rizzo says that he always starts by painting the surface of the rock with various layers of acrylic color while working from dark to light. Then he draws a "very accurate pencil sketch, evaluating the spaces and respecting the proportions." He then starts painting the hair and the other areas with medium brushes until, after several layers, he retouches the details with the thinnest brushes.
His rock paintings are popular as decorative items, paperweights, and even as pet memorials since Rizzo can mimic the likeness of a lost pet from a photograph with uncanny accuracy. These animal portraits are his favorite commissions.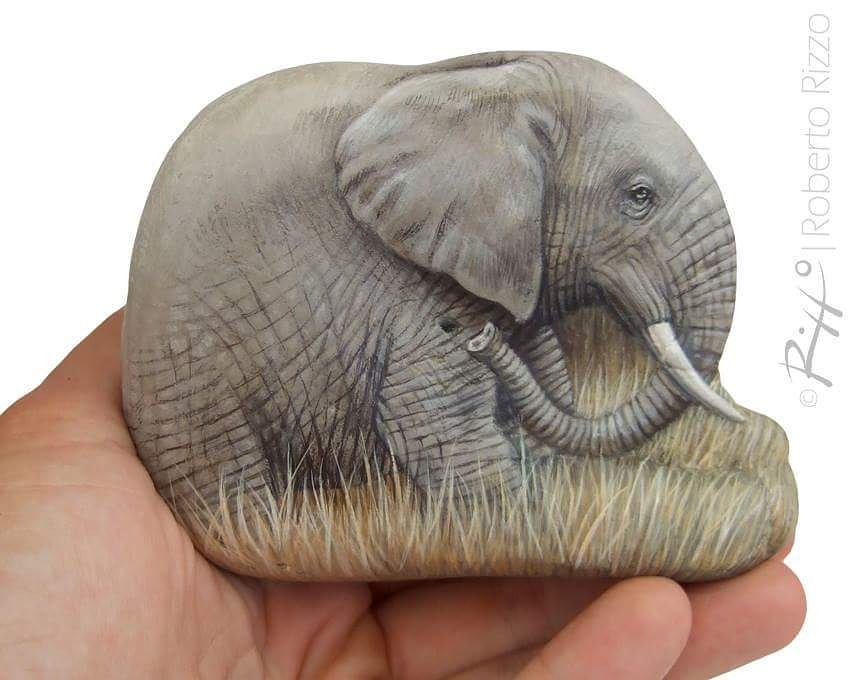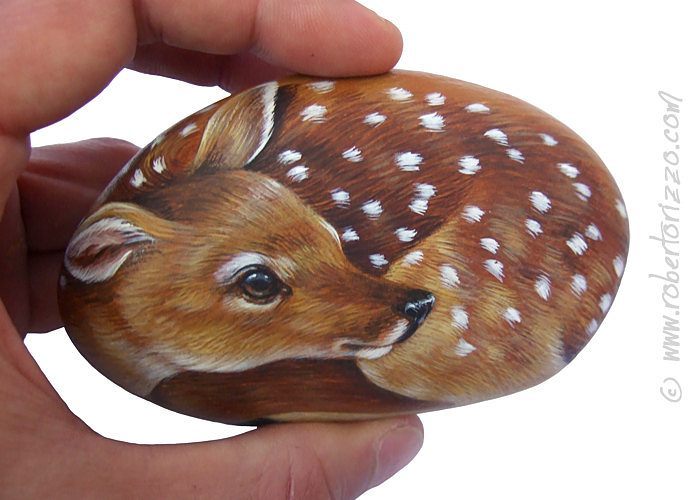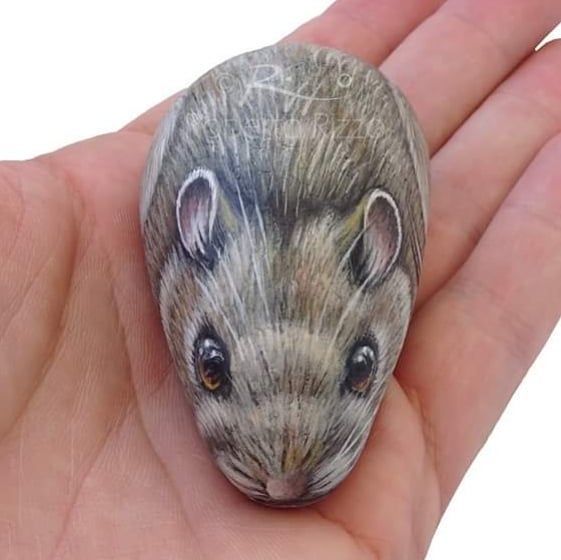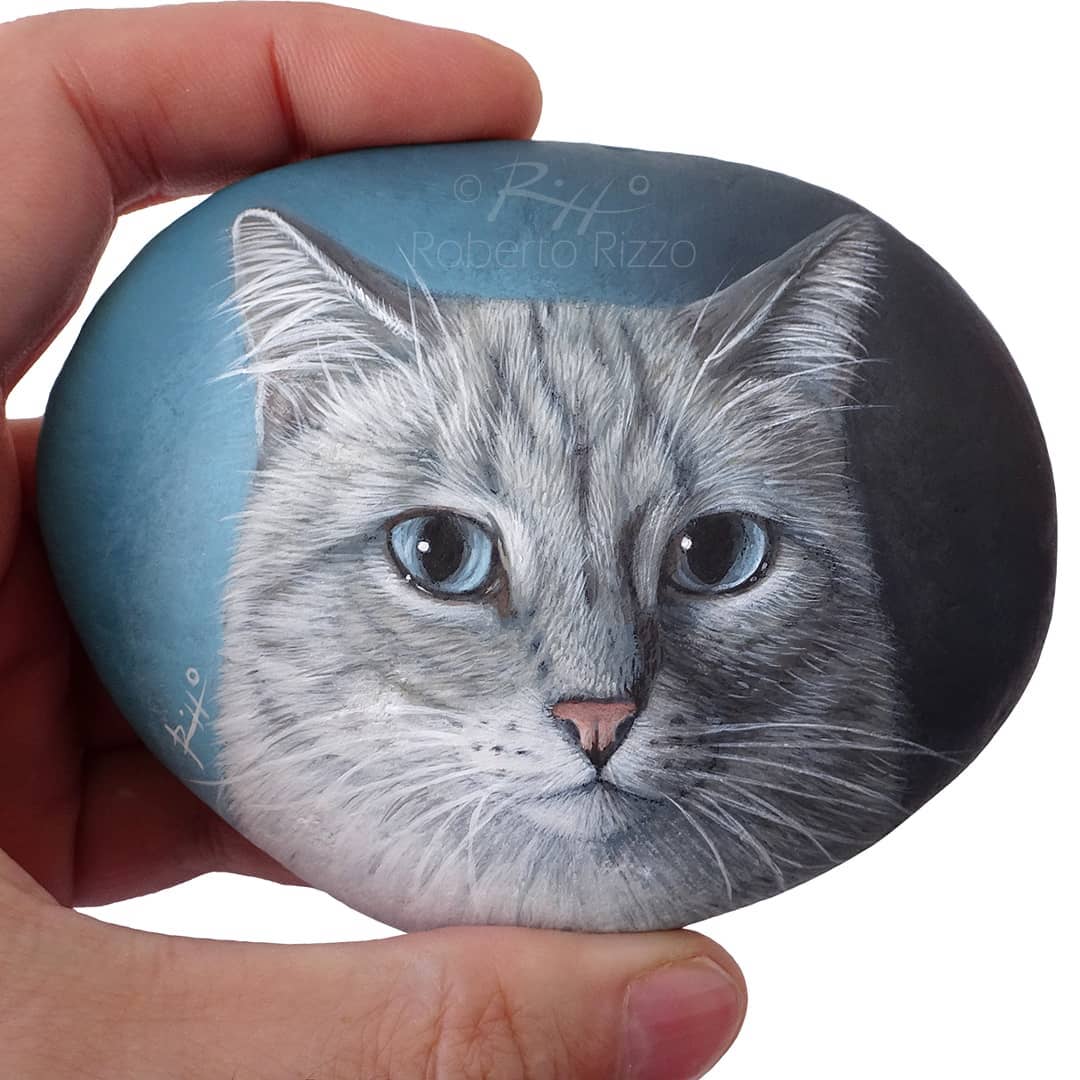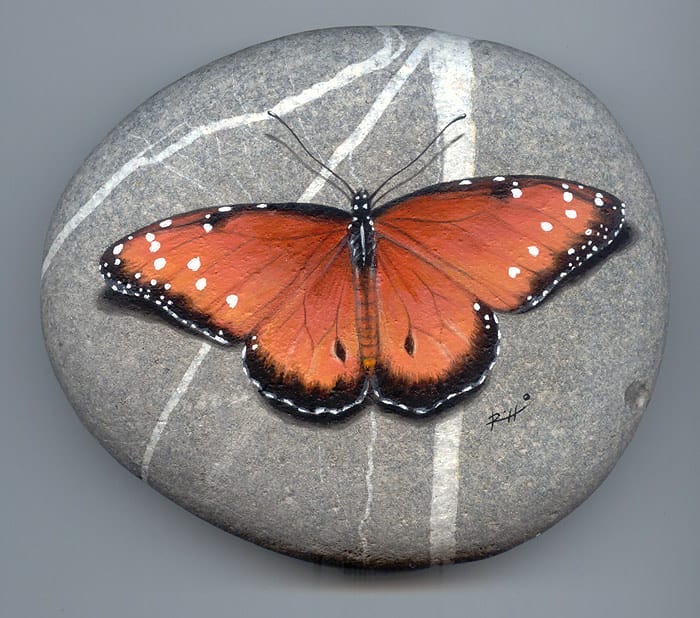 "Pets fill our lives with their presence, by surrounding us with a pure and unconditional love," he said. "Seeing our four-legged friends passed away portrayed on a rock or a canvas celebrates their memory forever, and keeps their gaze alive forever. It is very exciting to receive messages from moved pet owners who thank me for received artwork.
"I don't paint only animals, but they are by far my favorite subjects, because painting them literally helps me bring inanimate mineral matter to life."
All of Rizzo's rocks are sourced from nature and are not processed; he honors their every hole and imperfection, many of which inspire the final design. A small stone or canvas may take Rizzo one day to paint while a larger job may take several weeks. A "real challenge," like an oversized canvas, can take months.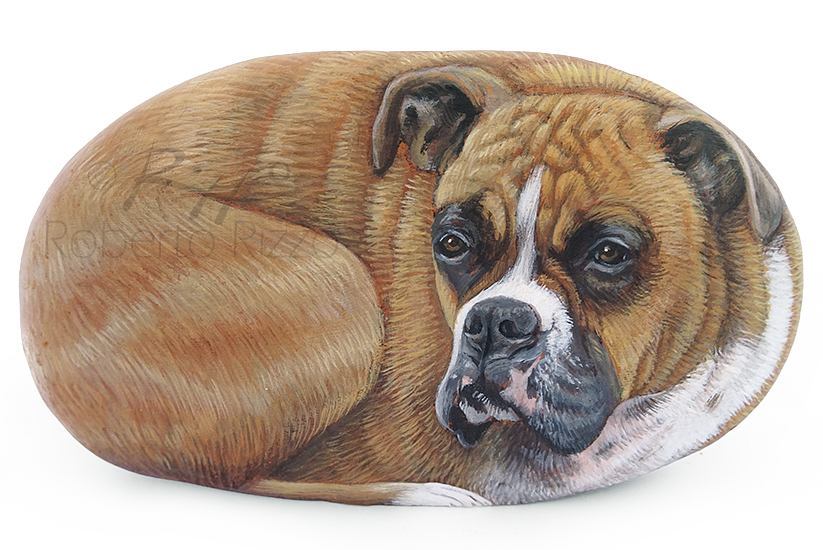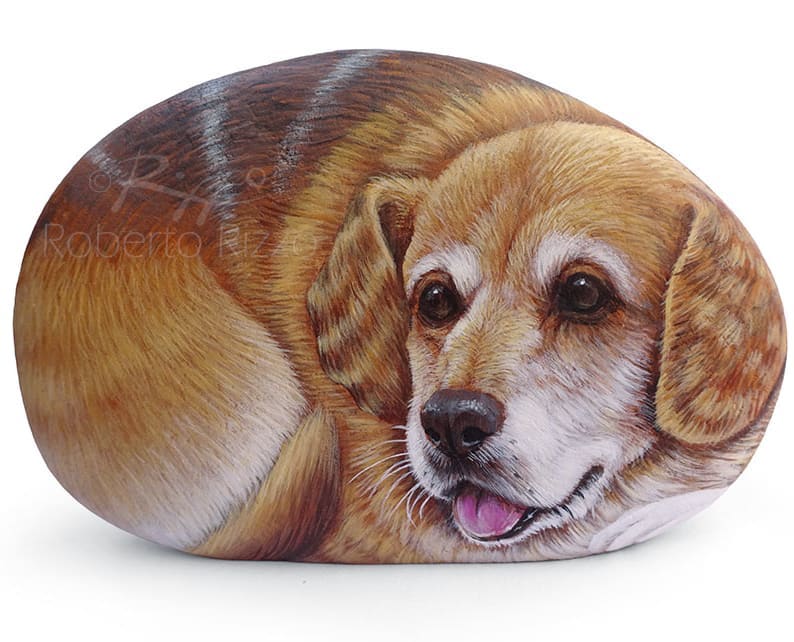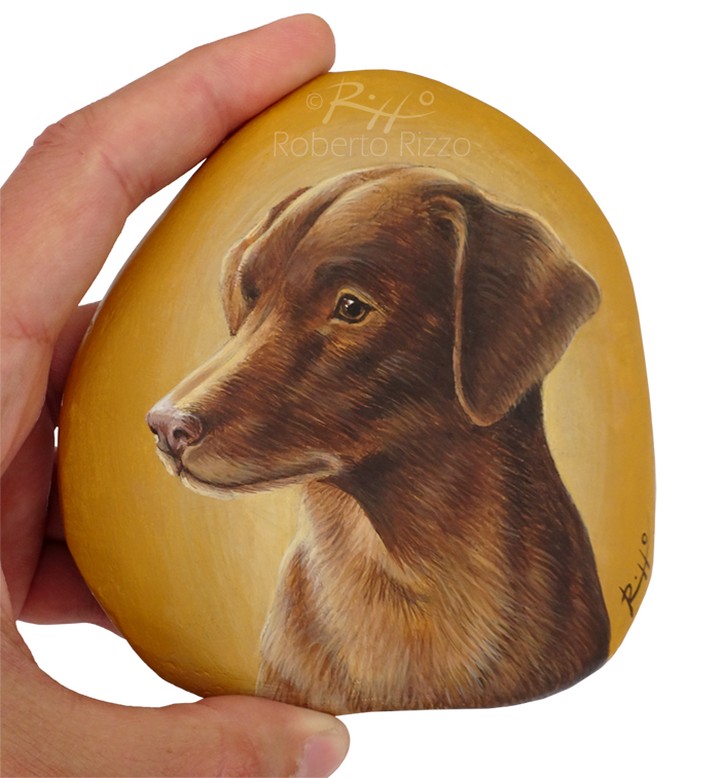 His favorite painted rocks are those that he'll never be able to repeat, owing to their unique shape and features; he counts a macaw, betta fish, pelican, peregrine falcon, chameleon, python, and great gray owl among them.
By his own reckoning, Rizzo's technique has been refined to "a remarkable realism," yet he refrains from painting anything too cold. He prefers spontaneity, surrealism, and symbolism, and weaving allegory into his work.
"Many believe it takes a lot of patience, but I think it's a mistake to think so; you don't need patience when doing something you love," Rizzo said.
Since 1996, Rizzo has painted thousands of rocks and canvases, so many that he has lost count.
Also a singer-songwriter in a band, Rizzo joined Instagram in early 2015 to showcase his artwork. Since then, his following has grown and Rizzo welcomes everything from compliments to commissions to fellow artists asking for advice. Rizzo has a website, Facebook page, and Youtube channel with several viral videos, and sells his work on Etsy.
Check out more of his artwork below: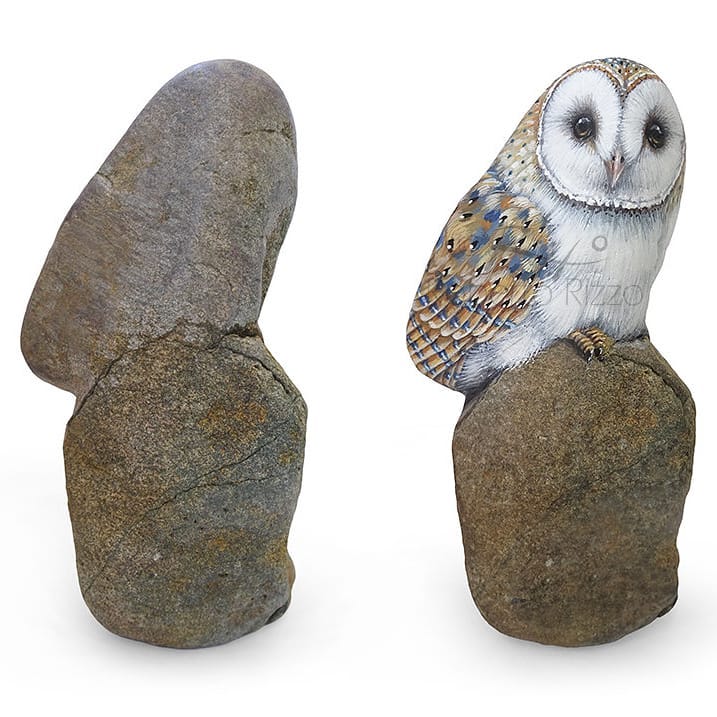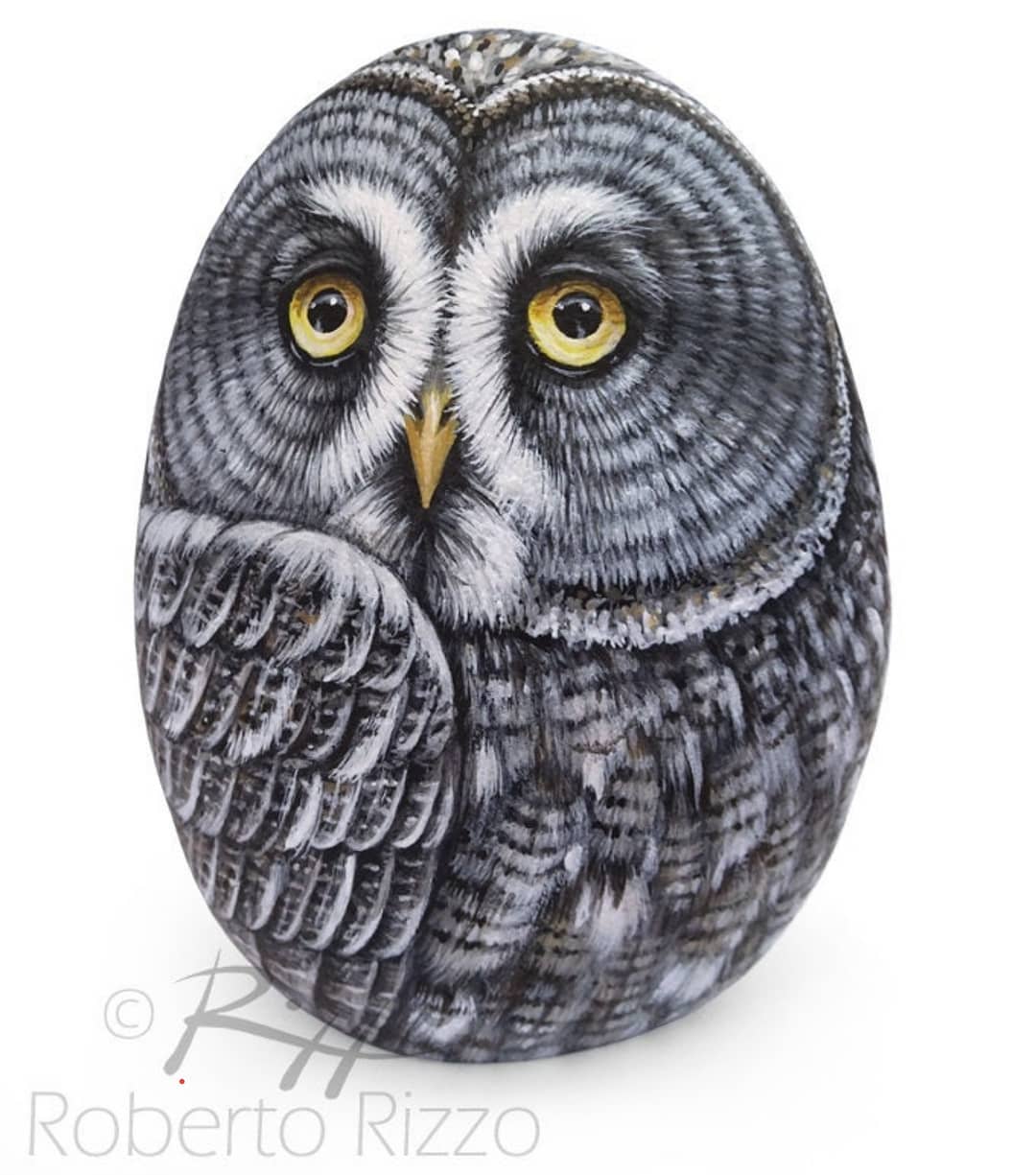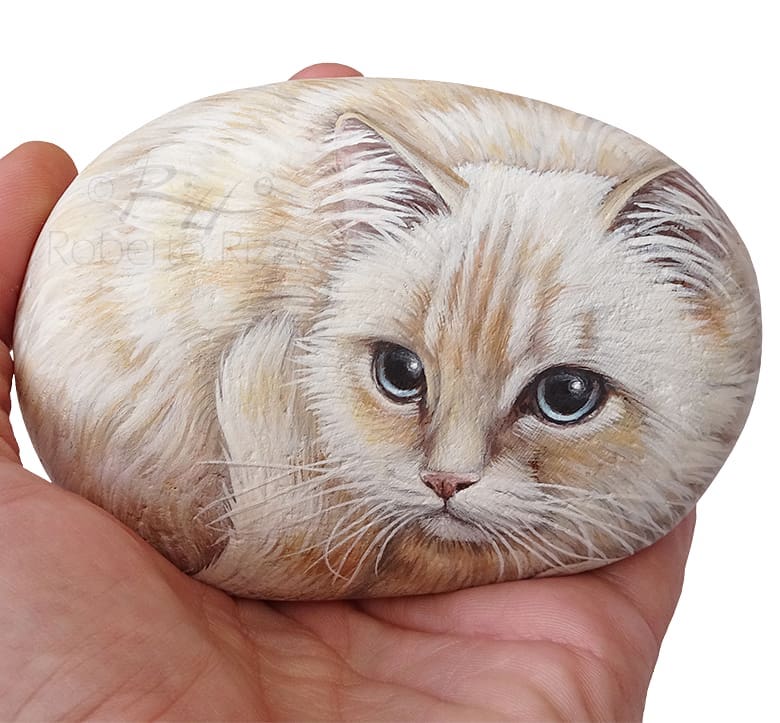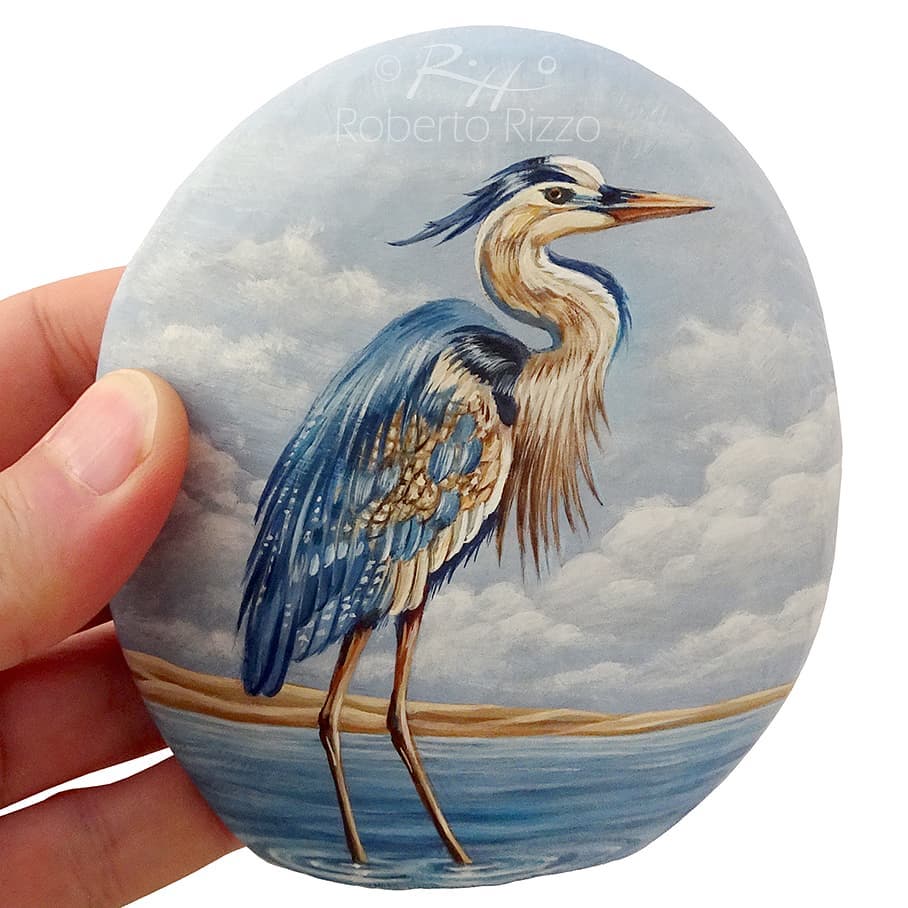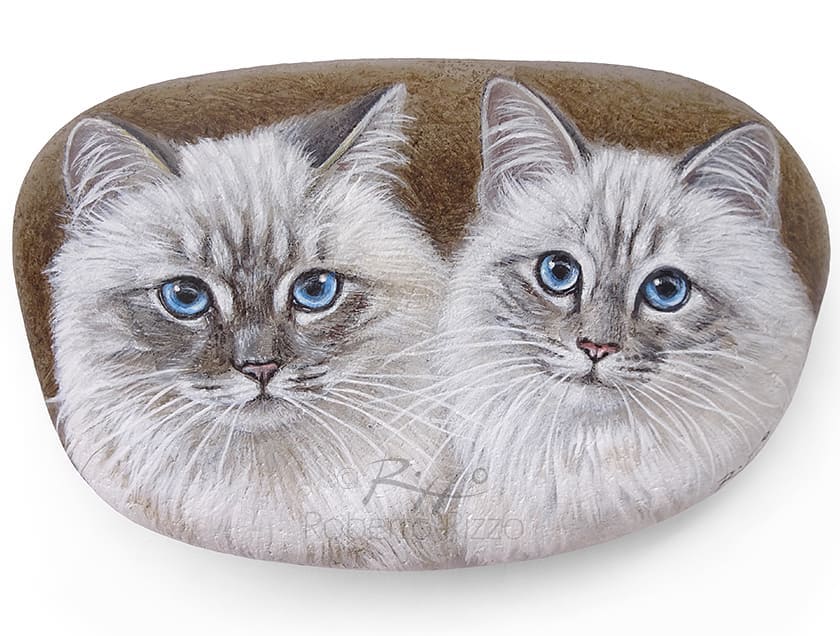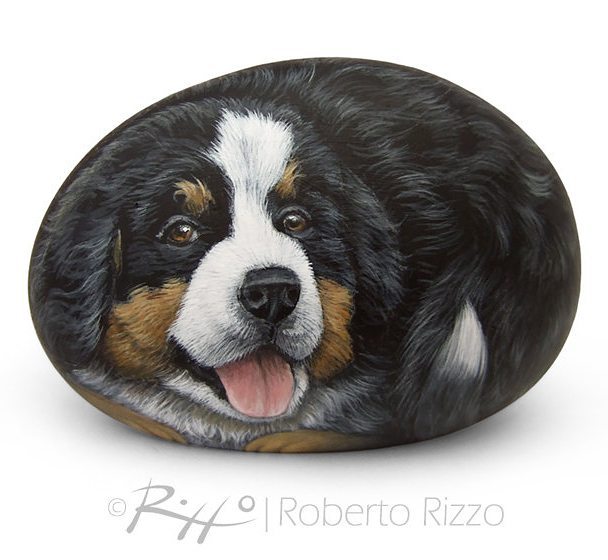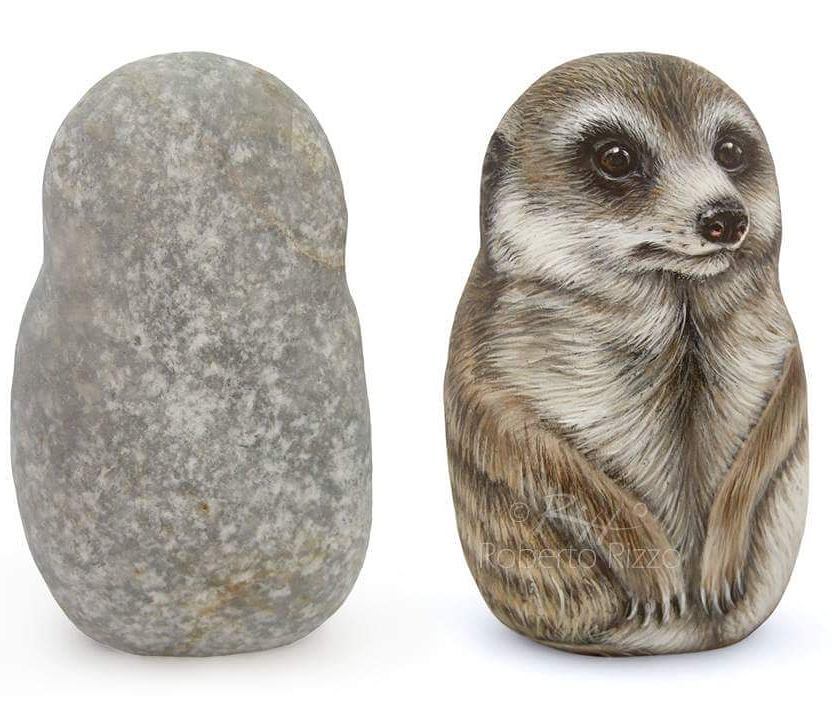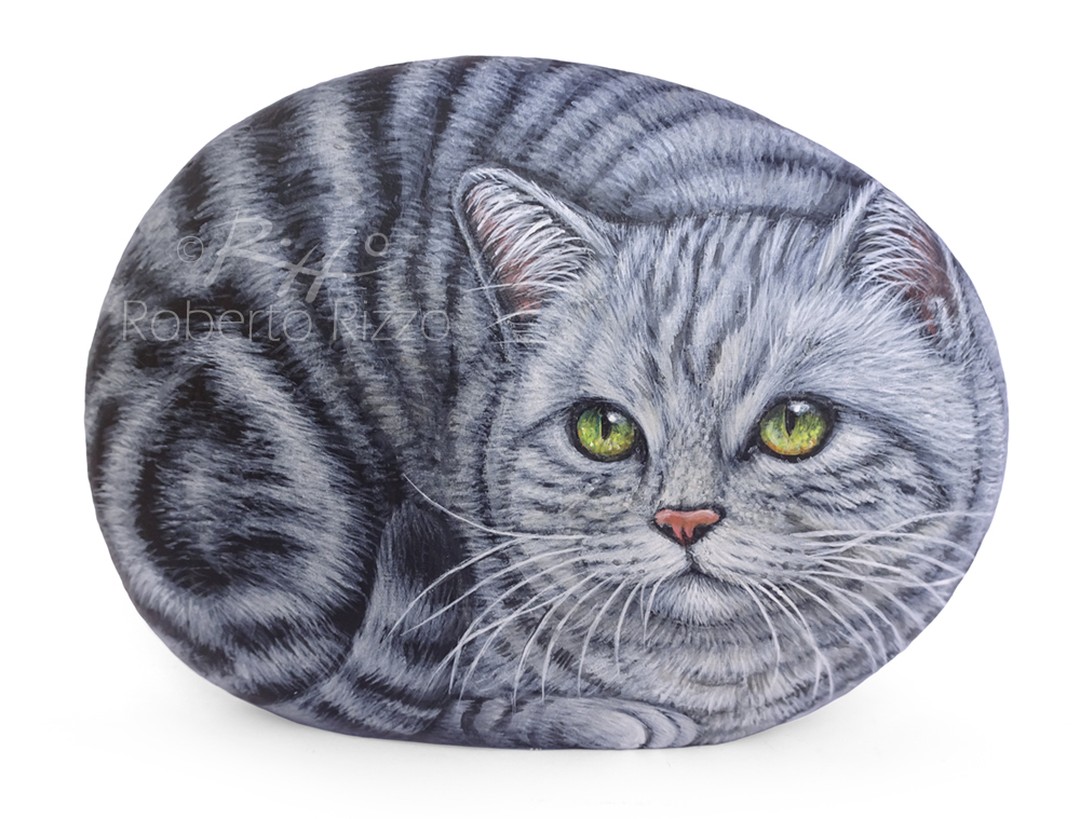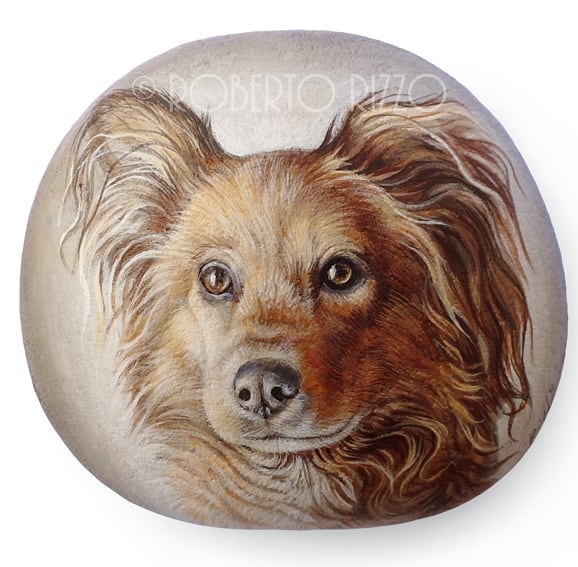 Share your stories with us at [email protected], and continue to get your daily dose of inspiration by signing up for the Inspired newsletter at TheEpochTimes.com/newsletter
.