GameSir G7 Xbox Controller Announced Featuring 'Paint-Friendly' Faceplates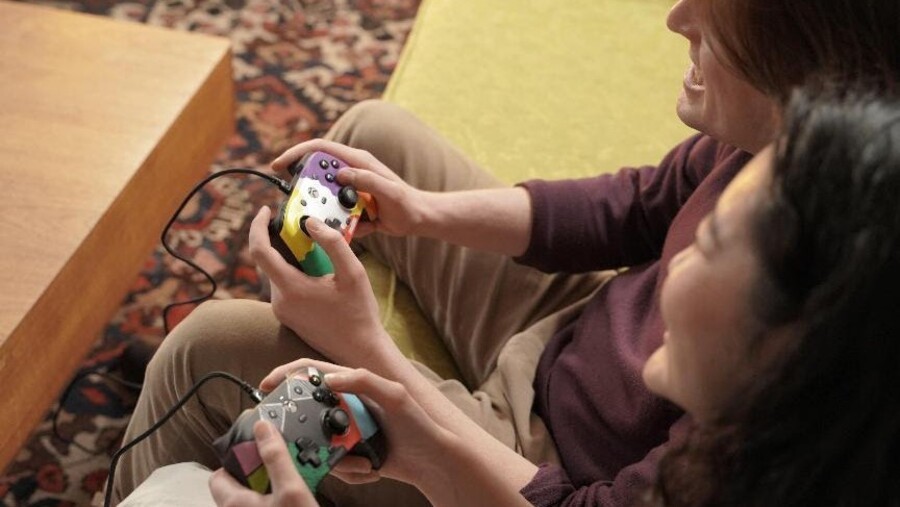 Third-party manufacturer GameSir is back with another Xbox accessory, and this one contains a pretty unique and impressive feature! The GameSir G7 is a new (wired) Xbox controller that lets you literally paint the front faceplate, enabling a whole new level of personalization.
The team behind the pad says that its G7 faceplates "empower users to paint and customize the controller without having to take it apart". While we don't necessarily trust ourselves to pull off a good painting effort, this is a great option for those who do – and possibly the ultimate way to customize a controller!
Thankfully, the G7 doesn't sound like it's all show either. The upcoming Xbox controller has some seriously cool tech under the hood, like super-fast response times, analog stick customization zones, a 'Hair Trigger' mode and more.
"The G7 controller provides high speed and ultra-low input latency for an effortless gaming experience. With a polling rate at 265Hz, it is an low input latency below 0.004s that enables every move to be more seamless and users to dominate the battlefield. "
"Using the fully customizable GameSir Nexus software allows controller profiles to be created by mapping buttons, tweaking D-pad diagonal, adjusting stick and trigger zones, configuring the vibration level and more. With up to 3 profiles able to be created, it is ideal for those wanting to have a unique experience for each game and allows a quick switch to Hair Trigger mode which is perfect for FPS and action games."
While we haven't had the chance to go hands on with the G7 just yet, we did test out one of the company's Xbox Cloud Gaming controllers recently (the GameSir X2 Pro) and we're still loving it to this day!