Making Modern's Brook Gilliam to keynote Hopkinsville workshop
The co-star of a nationally televised home remodeling program will be the keynote speaker at a daylong workshop in Hopkinsville for entrepreneurs.
Brooke Gilliam, who is originally from Webster County, is one of several speakers lined up for the Feb. 21 SEED Summit sponsored by Planters Bank at the James E. Bruce Convention Center.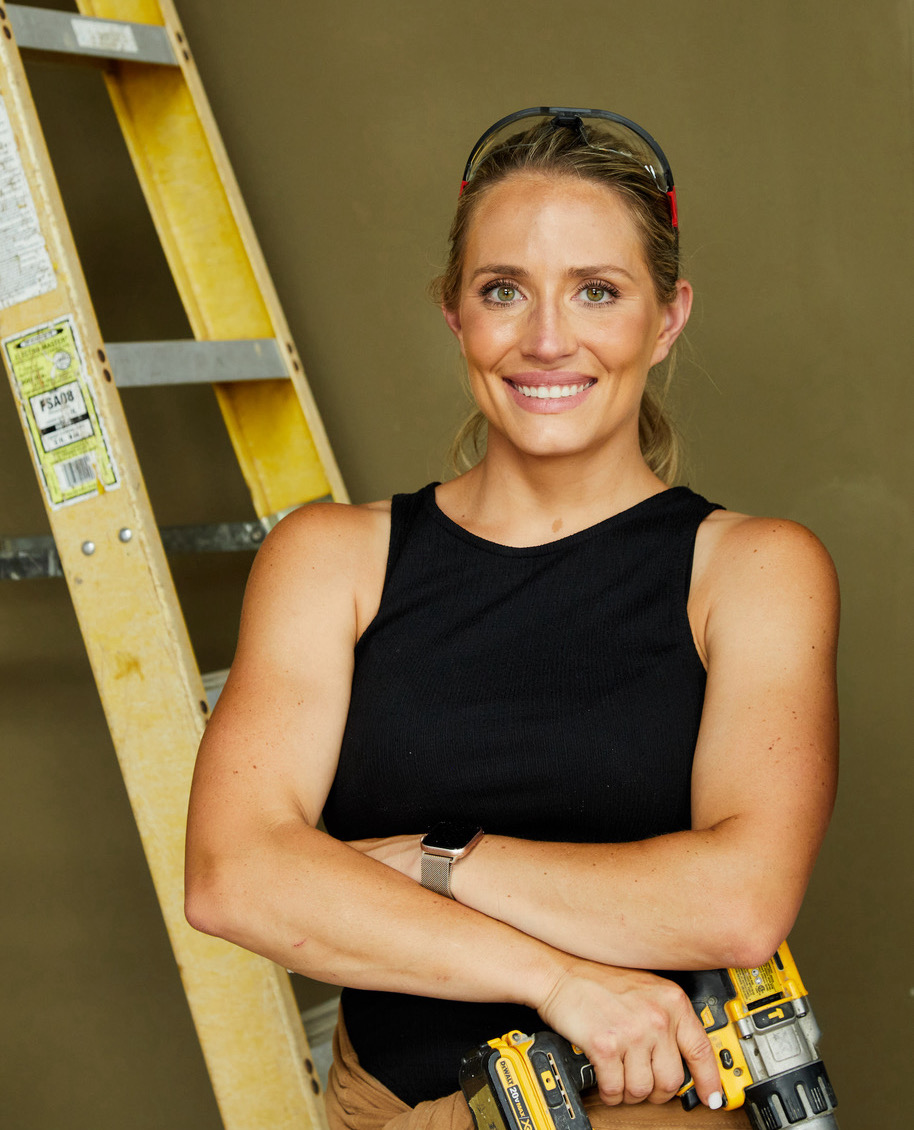 Gilliam and her husband, Brice, are featured on the program "Making Modern with Brooke and Brice" that airs on the Magnolia Network and Discovery+. It is filmed in Nashville, where they reside.
SEED stands for Startup Economic & Entrepreneur Development, and the workshop is designed for anyone looking to start or expand their business. The speakers will cover a range of topics, including finance, business operations, marketing and team building.
Small businesses and entrepreneurs are "the heartbeat of our communities," Planters Bank CEO Elizabeth McCoy said in a press release. "We are a community bank and our goal is to always support the entrepreneurial spirited. In fact, it's how we got our own start 25 years ago. Planters Bank's new program aims to connect, support and educate those that wish to start their own business, grow within their existing small business, or just are looking to educate themselves on ways to do business."
The workshop will run from 8 am to 5 pm There is no cost to attend, but registration is required by Feb. 17.
Gilliam will talk about creating a TV program while maintaining full-time careers — Brice as an orthodontist and Brooke as a pharmaceutical sales representative.
There's a unique twist to "Making Modern with Brooke and Brice." Brooke focuses on building while Brice leads the creative side of their projects. Their partnership is a reversal of the roles typically assigned to men and women in home improvement programs.
"I've always loved taking things apart and remaking them, adding my own flair," Brooke told her hometown newspaper, The Journal-Enterprise in Providence. "At the time, I didn't know the term 'semi-custom' but I now realize that was a passion from a young age! I spent a lot of time during summer breaks in the sewing room with my Granny and in my Grandaddy's workshop out back. Watching how he crafted wood to become whatever he wanted to create was fascinating and mind boggling. I knew one day I wanted to do the same!"
Brooke is a 2006 graduate of Webster County High School. She earned a bachelor's degree in marketing from Murray State University.
The Hopkinsville workshop will also feature a small business panel with local entrepreneurs discussing their successes and failures in business. The schedule and slate of speakers are available here.
Planters Bank will be introducing a SEED grant to "someone with an innovative business idea or an expansion plan for their current business," and details will be announced at the workshop.