UK-Ireland box office preview: 'Roald Dahl's Matilda The Musical' leads a bustling weekend | News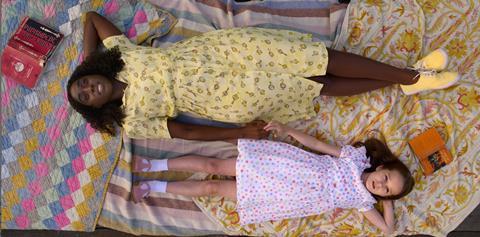 Sony's hoping to be top of the class this weekend at the UK-Ireland box office, with BFI London Film Festival premiere Roald Dahl's Matilda The Musical playing in 670 sites.
The musical feature is directed by Matthew Warchus, with Dennis Kelly writing and Tim Minchin composing, and is based on the stage musical created by the same trio. Working Title produces, with Netflix releasing around the rest of the world from December, and in the UK in summer 2023.
It boasts a cast including Bafta and Oscar winner Emma Thompson as Miss Trunchbull, Stephen Graham and Andrea Riseborough as Mr and Mrs Wormwood, Lashana Lynch as Miss Honey and Irish newcomer Alisha Weir in the titular role.
Recent family musicals to grace the UK-Ireland box office include another Sony outing, Lyle, Lyle, Crocodilewhich snapped up £1.7m in its October opening weekend.
Disney's Animated Adventure Strange World is setting off in 575 sites for its first weekend. It's a tale of a father trying to raise his teenage son more lovingly than his own dad raised him, with a voice cast that includes Jake Gyllenhaal, Dennis Quaid and Gabrielle Union. Don Hall, who's been involved in hits such as Big Hero 6 and Raya And The Last Dragondirectly.
Universal has Maria Schrader's She Said – the story of New York Times reporters Jodi Kantor (Zoe Kazan) and Megan Twohey (Carey Mulligan) and their investigation into Harvey Weinstein – playing in 530 sites.
Warner Bros is putting the Timothée Chalamet led Bones And All in 472 locations this weekend. The Venice premiere from Italian director Luca Guadagnino – who previously worked with Chalamet on 2017's Call Me By Your Name – is about two outsiders who embark on a 1,000-mile odyssey through Ronald Reagan's America. Taylor Russell, Mark Rylance and Chloë Sevigny also star.
Netflix is ​​putting Glass Onion: A Knives Out Mystery in all three major UK cinema chains – the first time the US streamer has done this. It will play at over 100 sites, according to the Film Distribution Association, including Odeon, Cineworld and Vue, in a seven-day theatrical window, from November 23-29. The film will then leave cinemas for three weeks before launching on Netflix on December 23. The streamer is also releasing Laure de Clermont-Tonnerre's Lady Chatterley's Lover with Emma Corrin and Jack O'Connell in under 25 sites.
The first Knives Out film opened to £2.9m in the UK and Ireland in November 2019 through Lionsgate, finishing with a £13.3m total. Glass Onions premiered at Toronto and was also the closing night film at BFI London Film Festival. Daniel Craig plays detective Benoit Blanc investigating a case in Greece. Ethan Hawke, Edward Norton, Kate Hudson, Dave Bautista, Janelle Monae and Kathryn Hahn also star.
Trafalgar Releasing has Adam Penford's A Christmas Carol: A Ghost Story playing on Sunday at 357 sites, filmed live at London's Alexandra Palace theatre. It stars Mark Gatiss, who also adapted the story. Comedian and Roald Dahl's Matilda The Musical composer Tim Michin's stand up show Tim Minchin: Back played live on Wednesday (November 25), with 16 encore screenings this weekend.
Sundance premiere Nanny is playing for Met Film Distribution at 25 sites, with more to be added later in its run. The debut feature from Nikyatu Jusu follows the precarious life of an undocumented Senegalese woman in New York.
Signature Entertainment has Three Day Millionaire in 15 sites. Colm Meaney stars in this Grimsby-set comedy, about a group of locals who plan a robbery to help save their city from greedy investors, from director Jack Spring.
Conic is releasing Utama – Bolivia's international Oscar entry – in six sites. Alejandro Loayza Grisi's debut feature won the grand jury prize in the World Cinema Dramatic competition at Sundance this year. An elderly Quechua couple in the drought-stricken Bolivian highlands must decide whether to stay or move in with relatives in the city. It is the first acquisition for Glasgow-based Conic, since its official launch in October, set up by Graham Fulton and Jen Davies, formerly of Park Circus.
Playing at five locations for New Wave is Alexandre Koberidze's fantasy romance What Do We See When We Look In The Sky?, set in the Georgian city of Kutaisi.
Munro Films has Thomas Lawes' silent film Amaryllis, about a skater girl living with an alcoholic mother, in one site on Sunday, followed by a second on Wednesday (November 30). Each showing has a live electronic score accompaniment by the film's director and composer, Lawes.
Also out this weekend, ICA Films has a 70th anniversary re-release of French director Jacques Becker's Casque d'Or.
Dartmouth Movies' Hong Kong: City On Fire – a documentary about pro-democracy riots in Hong Kong – grossed £20,889 from its release this week, playing at 73 locations on Tuesday (November 22), with additional showings on Wednesday (23) and Thursday (24), but with no further shows planned.
Key holdovers from last weekend are Black Panther: Wakanda Forever (disney), The Menu (disney), Lyle, Lyle, Crocodile (Sony), Black Adam (Warner Bros.), Living (Lionsgate) and After sun (Mubi).